COVID 19
Updated Flowchart for parents and carers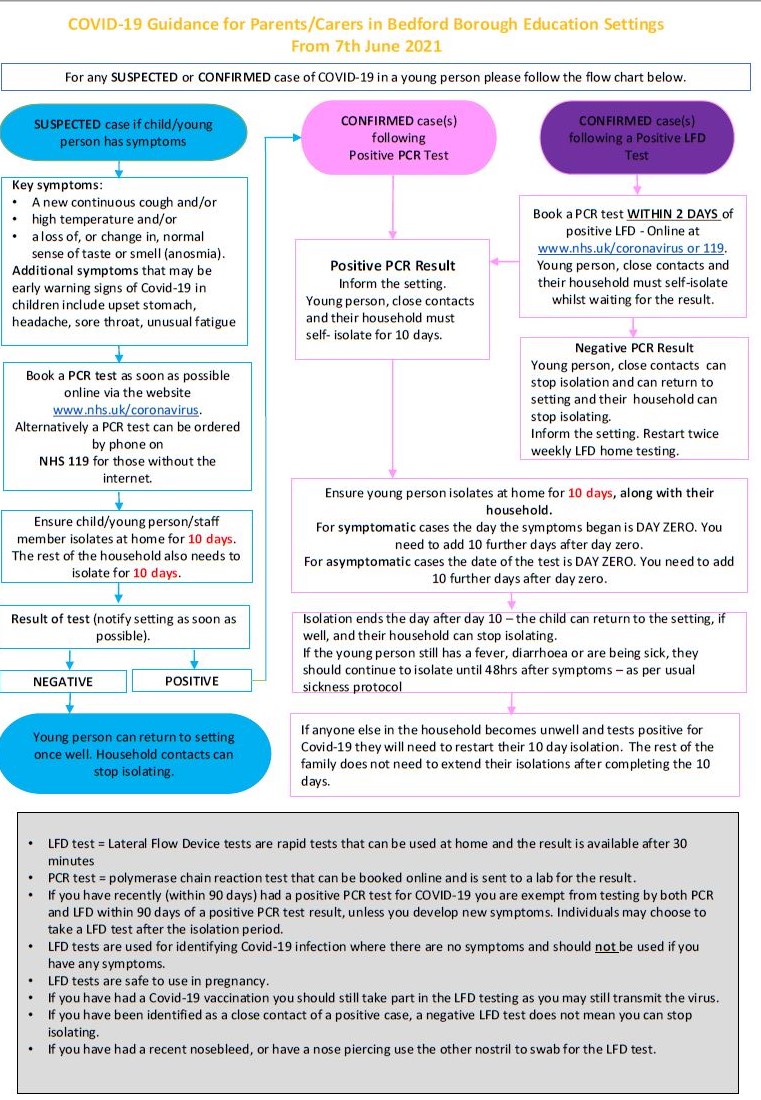 Thank you all for your continued support of our COVID precautions.
We will continue to ask you to social distance, wear a mask and only 1 adult to bring your child to school please.
If you or any member of your household display symptoms please book a PCR test as soon as possible. It is now possible for those identified as a close contact to book a PCR test even if they are not displaying symptoms.
PCR Testing For Asymptomatic Contacts
The guidance for close contacts has been updated and close contacts of a positive case can now book a PCR test even if they are not displaying symptoms.
Please use the following link if you are

a) Are household members of a positive case or
b) have a child that has been identified as a close contact

If the PCR test is positive you must then isolate for 10 days at home
If the PCR test is negative you must continue for the full 10 days as you could still become infectious
Please see latest guidance about self isolating and testing for families.
There is also a link to the Government advice for parents here.
Explaining Corona Virus to children
It is so hard for us as adults to understand the current situation we find ourselves in. Trying to explain it to our children can be even harder.
Here is a link to a book that may help a little
Coronavirus a book for children
Well -Being and Mental Health
Being at home can be more stressful that we think. In these uncertain times where things are changing for us on a daily basis it is important to look after everyone's well-being.
Visit Place2Be for some ideas about how to cope through this time.
Don't be afraid to ask for help.
The Government has issued a document on supporting children's mental health and well being and you can download this here